Nugglife Dispensary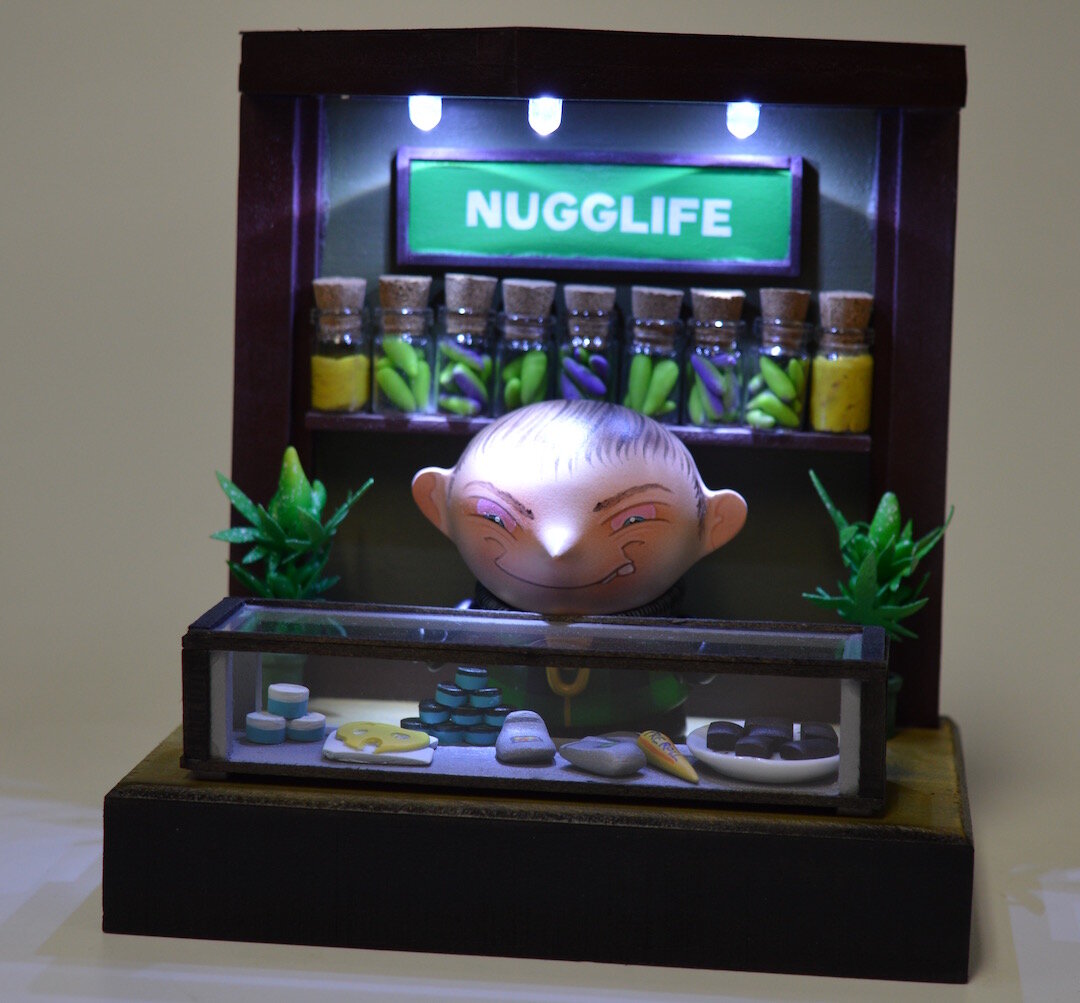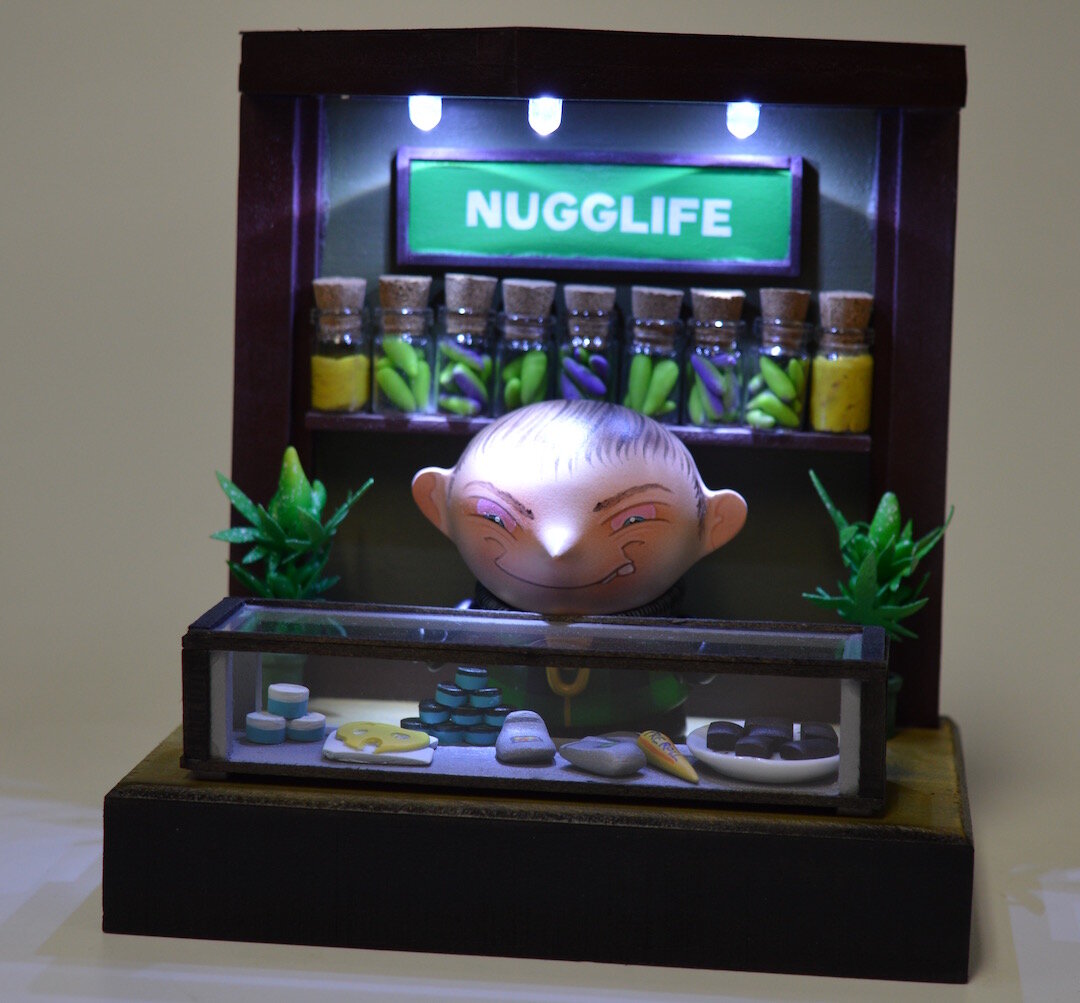 sold out
Nugglife Dispensary
What we have all be waiting for. From top shelf organic nuggs, to pressed rosin only you can never go wrong at the Nugglife Dispensary.
"The Nugglife Dispensary"
It's 4:20 pm and here in front of you is the most valued citizen of Nugglife… NUGGS! With all his fine cannabis, waxes, and edibles you have stepped into the most prestigious dispensary of your life. Step right up to the counter and start choosing quickly as these products won't last long. Any of your questions can be answered by your buddy Nuggs.
With a limited run of 3 handmade dispensary's, each one is hand crafted from scratch using a mix of materials. From wood, clay, metal, and glass each one is hand cut, assembled and painted by Ian Ziobrowski. These works of art come with a hand built mini case with plastic windows stacked with waxes, edibles, and pre-rolls. As we gaze to the back we have a variety of strains as well as two jars of the freshest pressed rosin ever known. With your purchase comes Nuggs ready to hustle his product.
This piece runs on a 9 Volt battery thats hidden under the platform with a switch on the back to turn on and off.
Signed number and limited to only 3 built.